In Becoming Latina In 10 Easy Steps, I chose ten stereotypes that Marcela would try to fit into - resulting in comical situations. But I didn't include every stereotype I'd ever heard. Some worked better than others in the story. So in this short, I've included extra questions that are often asked of Latinos that I didn't get to use in the book. I also wanted readers to be able to get a glimpse at the character's personalities.
---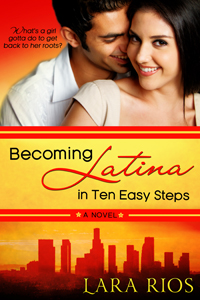 Becoming Latina in Ten Easy Steps
ISBN: 1-931627-02-9
January 2006
Pristine Publishing
One's ethnicity should be a given, but for Marcela Alvarez who was born into a Mexican-American family and has been accused one too many times of not being Mexican enough, the challenge becomes, how do you become more Latina?
Well, there are many ways to approach this goal and Marcela, being a creative Hollywood animator, figures she will have no problem devising ten easy steps to make her into a model Latina.
However, when she reaches for the ten easiest clichés rather than ten real steps, all she gets is a domino effect of one disaster after another.
---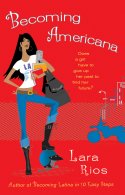 Becoming Americana
Berkley Publishing
November 2006
ISBN 0-425-21191-6
Ever since an article about me ran in the UCLA paper, I've become the poster child for the American Dream: East L.A. bad girl who slashed cop makes good! I go to school full time, work in the food court, and volunteer at a center for at-risk teens. Against all odds, I turned my life around. The thing is, I never asked for all this attention. Now my professor wants me to write a gigantic thesis about what Americanization means to Mexican immigrants…and I'm not even sure yet what it means to me. Like for example…
Does familia always come first? I love my family. But I had to get out when my drug dealing brother threatened my life, and my parents took his side over mine.
Can't I have my own Declaration of Independence? I don't want to be anyone's charity case. So why do my friends get annoyed when I won't let them help?
Can West Side Story ever have a happy ending? Things with Will, the guy who wrote the article about me, are getting serious—and it's freaking me out. How are his rich parents going to feel when they find out he's in love with a chica like me?
I've got a lot of people looking out for me, but I need to find success on my own terms. Who knew it would be so hard for a Mexicana to find her place in this Americana world?
---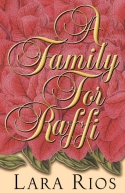 There are times when the human spirit must rise above it's comfort zone.
He's a man who has everything.

Dale Curtis runs a multibillion dollar airline his father built from the ground up. He cares about two things: profits and driving up his stock prices. Neither compassion nor devotion are part of his vocabulary.

She's a woman who wants nothing.

Tamara Cassetti has made it her life's goal to take children out of dangerous situations and find them loving families. But as a professional social worker her involvement ends there. Raised by institutions herself, she has learned to keep attachments superficial.

What they both need they can only find in each other.

But a young orphaned boy makes them both question what's important in life. Tamara has no dreams of happily ever after. She believes love is only an illusion, especially with a wealthy, arrogant playboy such as Dale. Yet, as she watches Dale overcome his affluent upbringing and give his love to the one child who has stolen her heart, she fears they will both lure her into their world forever.
---
Conquest/La Conquista
No way is clothing buyer Tess Romero going to let her arrogant co-worker Logan Wilde snatch a major Argentinian account from under her nose! Determined to prove herself to Logan and their macho boss, she sets out with Logan for remote Patagonia to close the deal. The last thing she expects is a shipboard romance fueled by steamy days and starry nights. Swept up in passion, it's all too easy for Tess and Logan to forget about the cut-throat business world that awaits—a world where only one of them can survive…